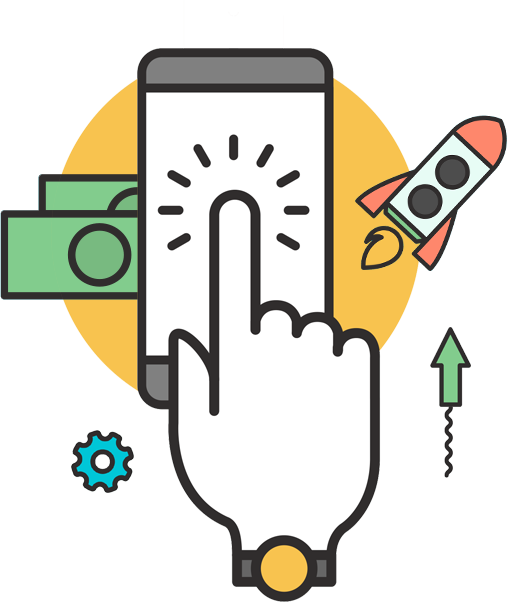 PPC Marketing
Welcome to our Pay-Per-Click (PPC) Management Service page. Here, we will provide you with an in-depth look into our PPC services and how they can benefit your business. PPC advertising is a form of digital marketing where businesses pay to have their ads appear at the top of search engine results pages (SERPs). These ads are triggered by specific search terms and keywords, allowing businesses to target potential customers who are actively searching for their products or services.
At our digital marketing agency, we understand the importance of a comprehensive PPC campaign. We offer customized PPC services tailored to your specific business needs and goals. Our team of experienced PPC specialists will work with you to identify your target audience, set clear goals, and create a plan that will help you achieve your desired results.
Our PPC management services include:
Keyword Research and Selection:
We conduct thorough keyword research to determine the most relevant and profitable keywords for your business. We then select the best keywords to target in your PPC campaigns to drive qualified traffic to your website.
Ad Creation and Optimization:
Our team of experts creates highly targeted ads designed to attract clicks and conversions. We continually optimize your ads to ensure they are performing at their best and maximizing your return on investment (ROI).
Landing Page Creation and Optimization:
A well-designed landing page is critical to the success of your PPC campaign. We create landing pages that are specifically designed to convert visitors into leads and customers.
Campaign Monitoring and Reporting:
We monitor your PPC campaigns closely to ensure they are performing at their best. We provide detailed reporting on the performance of your campaigns, allowing you to make informed decisions about your PPC budget and strategy.
We also offer retargeting campaigns, which allow you to target customers who have already interacted with your website or ads. This can help increase your conversion rates and ROI.
With our PPC management services, you can expect to see increased traffic, more leads, and higher conversion rates. We understand that every business is unique, and that's why we offer customized PPC solutions that are tailored to your specific needs and goals.
If you're looking to increase your online visibility, drive more traffic to your website, and generate more leads and sales, then our PPC management services are perfect for you. Contact us today to learn more about how we can help you achieve your business goals through effective PPC advertising.
Video Advertising
Video advertising is an effective way to engage and convert your target audience through compelling and visually appealing video content that showcases your brand, products, or services. Our team can help you develop and execute a video advertising strategy that maximizes your ROI and drives measurable results.
PPC Remarketing
PPC remarketing is a powerful tactic that targets users who have previously interacted with your website or ads, increasing the likelihood of conversion. Our experienced team can help you develop and execute a tailored PPC remarketing campaign that brings back lost leads and drives more conversions.
Social Advertising
Social advertising enables you to reach your target audience on social media platforms such as Facebook, Instagram, and LinkedIn, delivering relevant and personalized ads that drive engagement and conversions. Our team can help you develop and execute a social advertising strategy that maximizes your reach and drives measurable results.
Display Advertising
Display advertising involves placing targeted ads on third-party websites, allowing you to reach a wider audience and increase brand awareness. Our team can help you develop and execute a display advertising strategy that targets your ideal audience and delivers engaging and visually appealing ads that drive conversions.
Social Advertising Projects
Successful PPC Remarketings
Successful PPC Remarketings